How To Get – And Keep – A Great Credit Score
How To Get – And Keep – A Great Credit Score
Guest Blog by:
Marie-Lynn Dunn
Senior Loan Officer, NMLS# 1119271
(203) 500-5609
THE TEXAS TEAM | CrossCountry Mortgage, Inc.
WHAT IS A CREDIT SCORE?
A FICO score is a number, derived by an algorithm that predicts a person's credit worthiness. Assessment of one's ability to pay the loan back.
It is a momentary snapshot.
Determines what kind of spender you are.
How your credit behavior is changing over time (are you trending up or down?).

How often you open and close accounts.

What you spend every month – and more.
Invented by Fair Isaac Company and sold to the 3 credit bureaus: Experian, Equifax, and TransUnion. Implemented in the Mortgage industry in 1995. Prior to that underwriters used "common sense" evaluation.
There are many different FICO scores as well as other scores with names like Vantage, Beacon 5, Classic 04, Empirica. We are working with the one that is used in Mortgage Lending, FICO V2. Others are used in consumer loans and tend to be higher.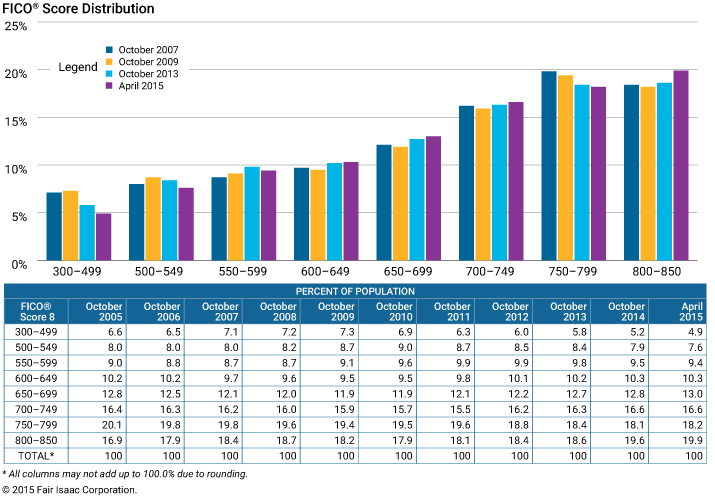 The better the credit score, the less risk you are to any lender!
WHAT'S THE BIG DEAL?
These days credit scores are everywhere. You cannot get a car loan, home loan, or even Cable TV. They are also used when renting homes but now there are some employers running credit reports on job applicants. Lower scores can cost you more in expenses. Auto insurance could be more with a lower score as well as car loans.
For mortgages, pricing is according to credit score. People with higher scores are rewarded with lower rates, which equals lower payments, and big savings over the life of a 30 year loan.
For example:
30yr fixed @ $250,000 Loan amount
620 score = 3.875% PITI= $1,176 x 12 mos x 30 years = $423,360
640 score = 3.75%                                                                            ||
680 score = 3.625%                                      ** $31,320 = YOU could have invested! **
700 score = 3.375%                                                                          ||
740 score = 3.250% PITI= $1,089 x 12 mos x 30 years = $392,040
FACTORS EVALUATED
35% PAYMENT HISTORY
Pay on time! Don't carry a balance.

Recent "lates" matter. <12 mos. vs. >12 mos.

Watch for rolling "lates"

Don't close bad history cards. Pay on time for a while to get "paid as agreed".
30% AMOUNT OWED
Pay down balances <30% of available credit if you carry balances.

Charge 10% of available credit per card each month and pay off.

Balances will show on report even if you pay off every month. Snapshot.
15% LONGEVITY
How old is your credit? Bureaus average the age of all accounts. New Cards shorten average age.

The average age of all cards. 5, 7, 9 years = 7 years add a new card= 5.5

The longer an account is open the better.

Authorized User, gets credit history of card holder. Don't actually give a card.
10% NEW CREDIT
Inquiries can lower your score because you are looking to go into more debt.

Keep "rate shopping" for a car or mortgage within a few day period.
10% TYPES OF CREDIT USED
Installments vs. revolving

retail cards vs. bank cards
RECIPE FOR A GREAT SCORE
3-4 Bank Credit Cards. 1 Installment loan (auto). 1 mortgage loan. If you have a lot more than 3 credit cards, close the newer ones.

Pay on time or early. Bring "lates" current and keep current.

Pay balances down on all credit cards to 29% of available credit. 19% if bad or new credit.

Pay off cards every month, but use them to 10% of the available credit.

Request a raise in available credit to reach that 30% rule faster. Don't charge up. Still better to pay down.

If you have a lot of credit cards, close the newer ones. New retail cards.

Become an authorized user on a family member card with stellar credit on an old account.

Just say, "NO" to the retail clerk. You don't need to get a new credit card just so you can have an extra 10-20% off your purchase. Remember there is no free lunch. They will get their money back in interest charges of 20+%.
MORE INFO:
https://www.myfico.com/Member_Home.aspx
https://www.experian.com/live-credit-smart/state-of-credit-2013.html